We were grateful to participate in this year's IFAI Expo, the premier textiles event where industry stakeholders and leaders connect, learn, and make purchases to grow their businesses. After over a year off from in-person events, everyone appreciated the return to normalcy after the challenges brought on by Covid-19.
Keder Solutions joined over 200 other exhibitors to demonstrate specialty fabrics, advanced textiles, and shade / weather protection applications. We gained a fresh perspective along with valuable insights into the ever-changing fabric industry. And even with a 30-40% drop in participation from previous events (and a complete lack of attendance from international vendors), the overall mood was positive on the prospects for the future.
Tenting and Structure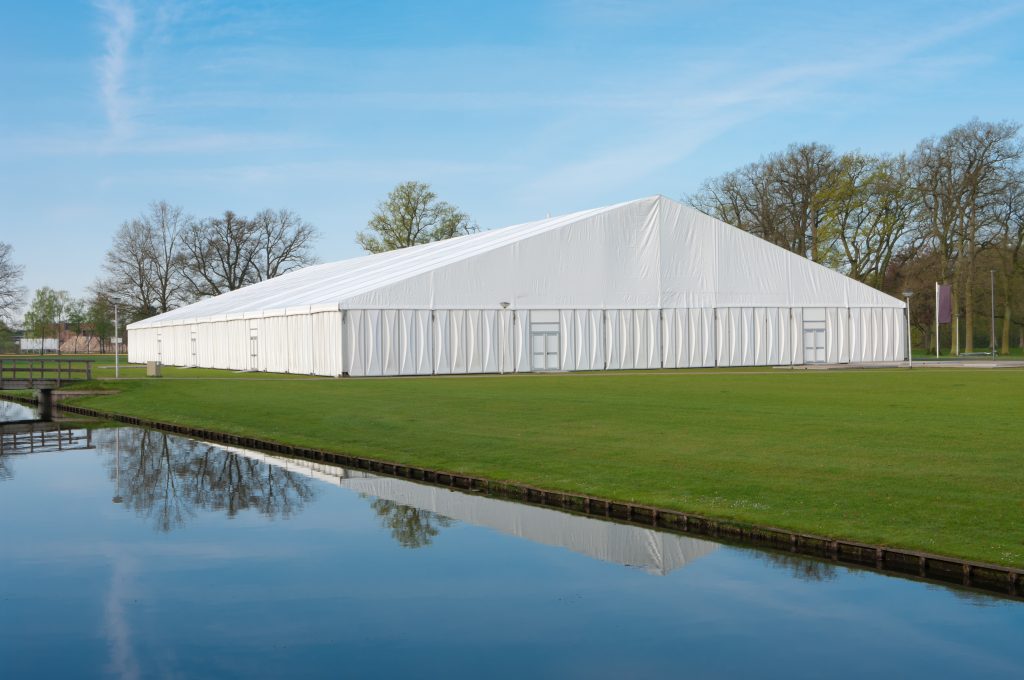 After discussions with dozens of speakers and attendees, it became clear that people were searching for answers to the specific needs that cropped up during the pandemic year. Fewer attendees were "simply browsing" as they did in previous years – but were seeking answers to issues they were experiencing. 2020 was so different from "normal times" that innovation and case studies took a back seat to supply chain issues and pivoting to alternate customer needs.
PPE and Covid-related emergency business were the hot topic during the pandemic year, as stop-gap, temporary solutions for Covid protection filled the gap of fewer in-person events. With the critical periods of the pandemic hopefully behind us, businesses have shifted to long-term or permanent structures and the expansion of outdoor spaces. This business expansion has grown along with the return of large-scale live events, creating a significant boost to the tent/structure industry. The approaching winter months should continue this trend, as venues/restaurants expand their outdoor spaces with tenting to accommodate the public's desire to minimize indoor activities.
Supply Chain Disruptions
There is no doubt that most (if not all) industries are experiencing ongoing supply chain and distribution challenges – especially on the raw material side. With supply constraints present across the board, many attendees wondered aloud how long the disruptions might continue. Container and shipping costs, labor and trucking, and port congestion all took center stage as part of the problem.
But the raw material cost increases and demand (aluminum billet, PVC, PE, and PS resin) were having the biggest impact, as customers and vendors learned the meaning of "force majeure". These materials are used in the production of vinyl, laminate, keder cord, and rail manufacturing, causing ongoing shortages and delayed shipments for many in the industry.
Keder Solutions has diligently worked with its customers and vendors to evaluate critical components, and prepare for these challenges. Maintaining open communications and building inventory wherever possible are both important facets of our logistics system. We are thankful and appreciative of our team's efforts in managing and upgrading our processes wherever possible.